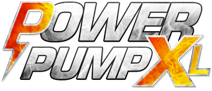 After lots of work, we have redesigned our site to make it responsive and easier to view on mobile.
We no longer offer BlastXL, but we are offering our new PowerPumpXL and TestoXL! Voted most ripped in 2013, PowerPumpXL is a revolutionary supplement for those looking to gain large amounts of lean muscle mass and eliminate excess body fat. this not intended for casual dieters or non-athletes.TestoXL is designed to help build lean muscle mass, fight fatigue, increase endurance , increase energy, increase sexual vitality and revitalize overall health and wellness.
Become an affiliate today, and start earning money!
The Pill Wealth Team

We are glad to announce that PillWealth.com is now officially live. We have spent the last weeks testing and optimizing our program in order to ensure maximum returns for you!
Currently, we offer excellent opportunities to promote our two natural male enhancement products: BlastXL and GrowXL. So far, both products are selling well, and customers are happy to repeat their orders.
We have the promotional tools to convert your traffic, wether you target the straight, gay or mobile market. All of our tools have been tested and proven in the market.
We offer multiple programs such as $30 Pay-Per-Signup, 50% Revenue Share and 5% Affiliate Referral. Payouts are sent via check, wire transfer, Paxum and Paypal.
Please feel free to contact us if you have any questions or special requests! Or grab your links to promote us!
The Pill Wealth Team